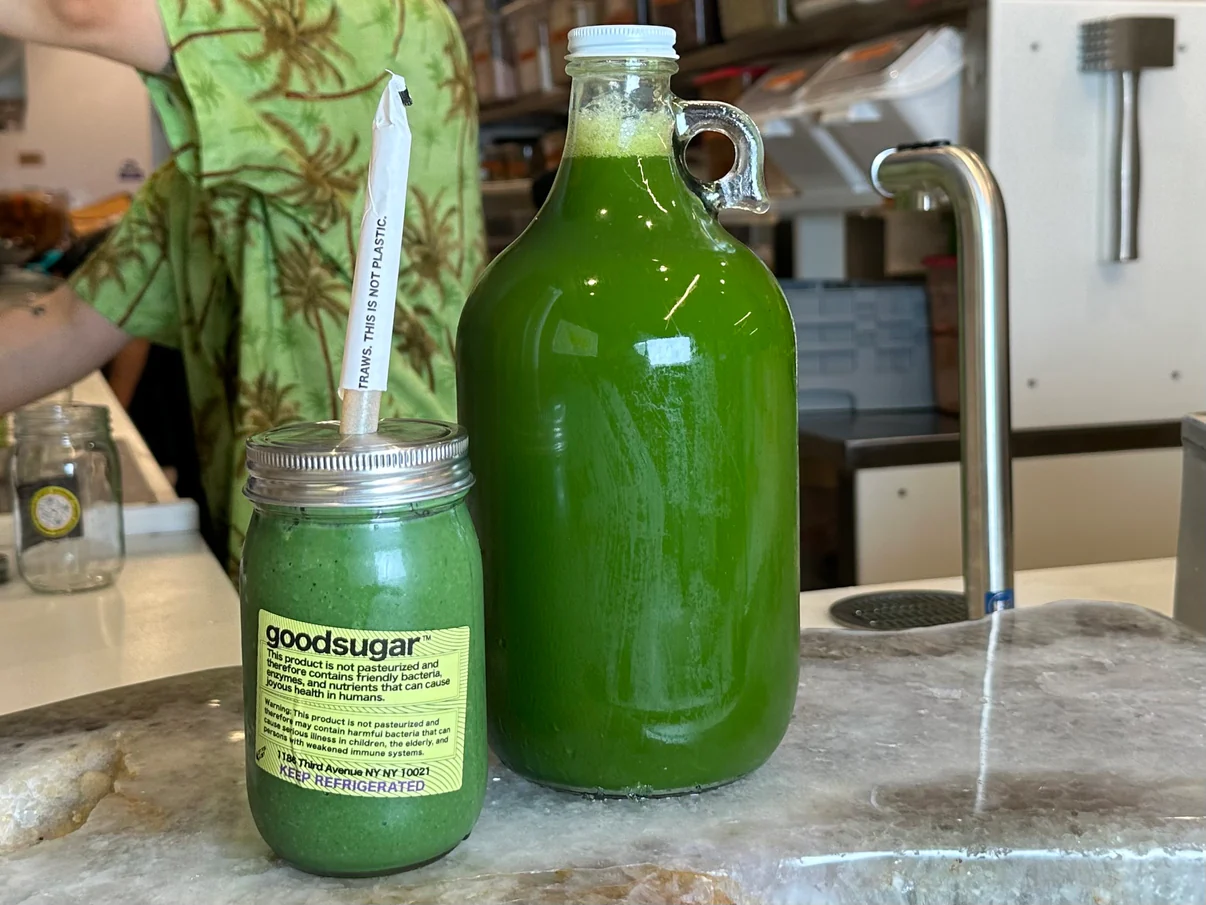 The main benefit of drinking raw juice is that if it helps us skip one or more crappy meals a day, we're 1,000 times better off! We recommend drinking as much juice as possible. Drinking juice and maintaining a sensible diet that excludes processed food is a critical step toward optimal health. Processed foods make us sick, cause us to gain weight, and accelerate aging. When you abstain from foods that interfere with the natural healing ability and physiology of the body, you promote cleansing and detoxification. If you take out these types of bad foods, there is an immediate improvement in your overall chemistry.
Including raw juices in our daily diets is a fabulous antidote to toxins we encounter. Green juices neutralize acids and all raw juices make it easier to maintain blood alkalization. Because juice enters the bloodstream quickly, it's a powerful alkalizer. It pulls endogenous acids (toxic material) directly from the cells and puts them into the bloodstream. From there, they can be picked up and expelled through normal waste functions.
During a cleanse, you are on a near total digestive system shutdown. Energy is therefore freed up. When you have more energy than needed to carry out daily activities within the body, and when you are a biologically cleaner organism, which occurs during a juice fast, you acquire an energy reserve we call vital force. Your vital force works to heal the body.