Freshwater Algae, Cucumber 🥒
Thirst Trap is a blend of cucumber juice and freshwater algae, which is rich in 65+ vitamins, minerals, and amino acids. It's fascinating to consider that the plants we eat don't all have to grow on land. Algae, which grows in lakes and oceans, is also a nutritious food source. The most enjoyable part of a sushi dinner for many is not the raw fish, but the seaweed that wraps around it. While the common nutrients found in algae may score low on a nutrition panel, it's the unique and mysterious nutrients that make it stand out. Growing in water, rather than soil, gives algae a distinct nutrient profile. Eating a healthy diet requires a diversity of plant life. Mix it up and try a variety of fruits, vegetables, nuts, sprouts, seeds, roots, herbs, juices, and smoothies. Be mindful of your dietary choices and try to reduce any unhealthy habits as you feel ready.
View full details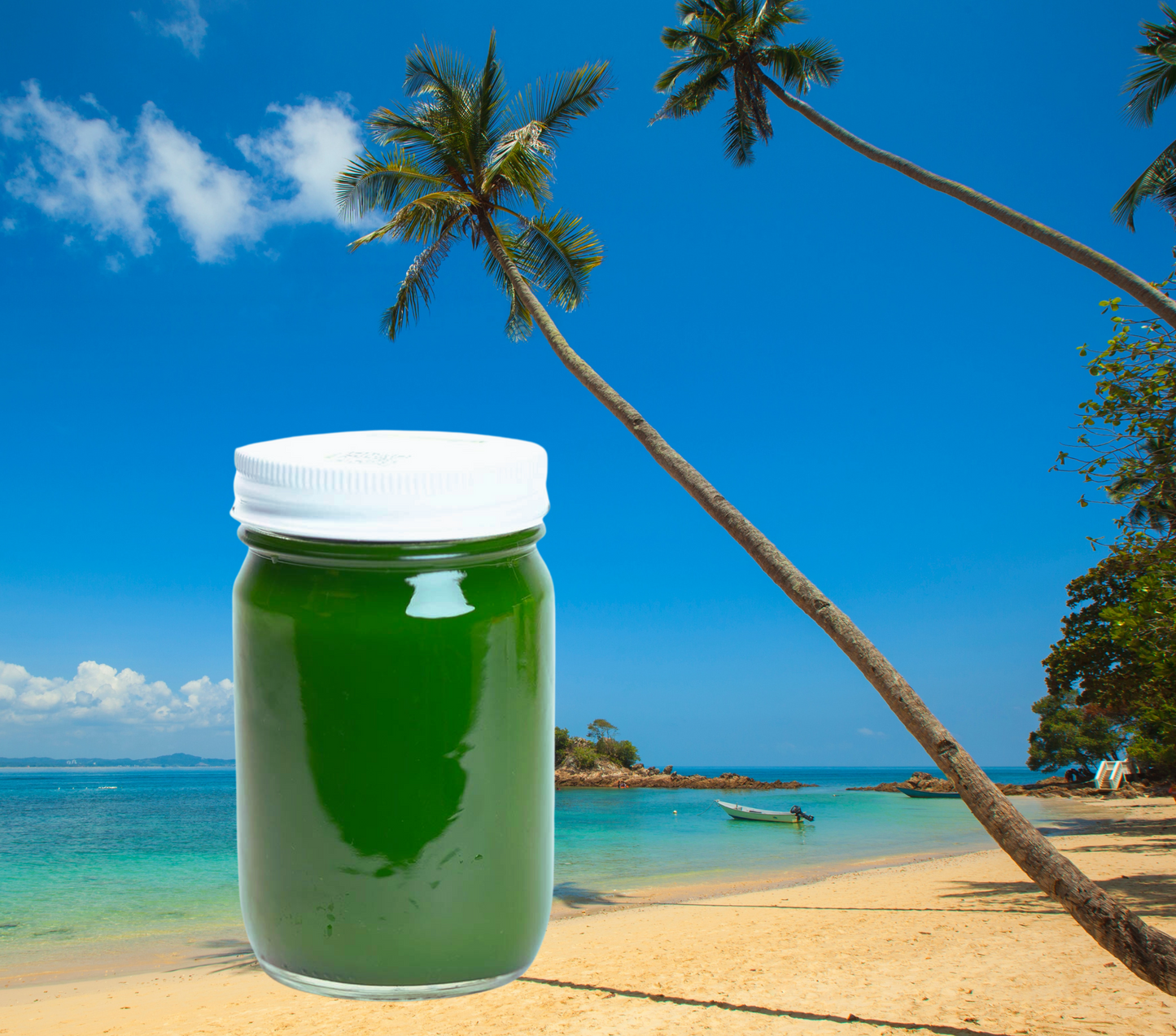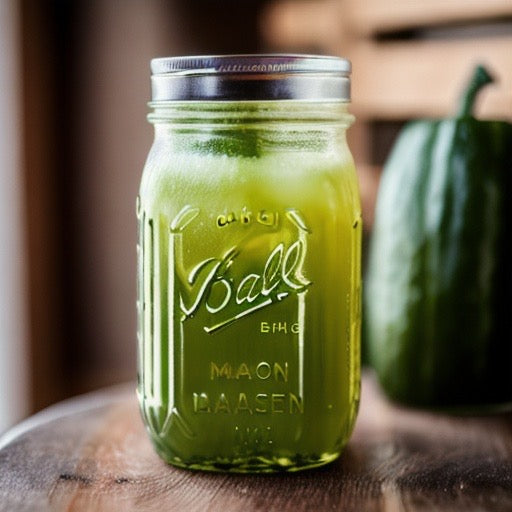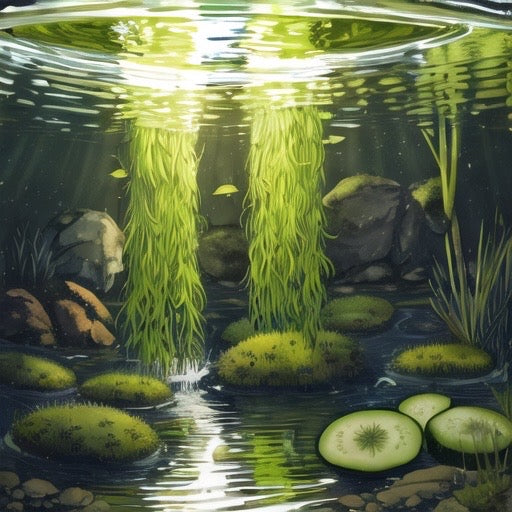 Freshwater Algae
Our freshwater algae is a nutrient-dense organic superfood algae which contains over 65 vitamins, minerals, amino acids, and essential fatty acids that is used to promote mind-body balance and vitality. Sourced from pristine waters.
Cucumber
Cucumber juice tastes like a trip to the spa: low calorie, refreshing, and ultra-hydrating.